Case Study
Kontist
Based in Germany, Kontist, is an app for the self-employed to manage their finances and bookkeeping all in one place.
View live site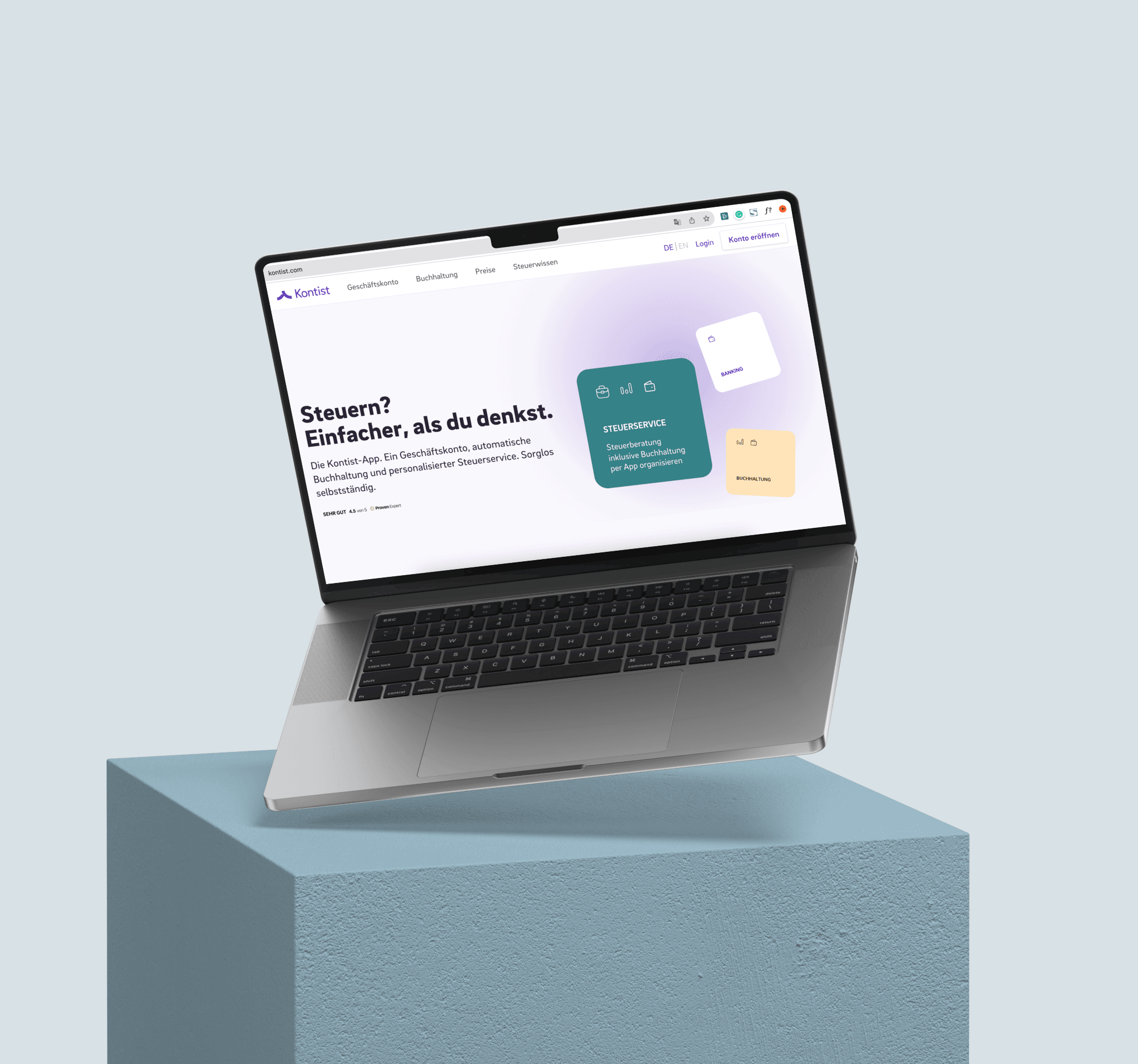 A heavy codebase holding back performance
When Kontist came to us, they already had a CMS structure in place that they were happy with and a website that looked great, the only thing holding them back was their heavy and slow code base. The the team decided that it was time to modernise their stack and transfer the code from Svelte to NextJS and React to improve site speed and performance. 
The internal team wasn't familiar with with NextJS and approached us first for a consultative basis to help the team to change the site to the new framework. This became more critical as was about to roll out its new Core Web Vitals feature, which they were sure their current set up would score poorly on. 
Building a powerful, optimised website
Through the project we kept in mind that page speed was one of the success metrics. Working alongside an internal frontend developer, we migrated the code onto the new codebase, including more complex aspects of the site such as internationalisation / multi-language set up.
"An essential and reliable help when migrating our website's JavaScript frontend framework. He was fast, responsive and even supported us beyond his contract during the release process. We'd definitely work with him again."

~ Anne Gruener, Website Product Owner @ Kontist
Another interesting aspect of the project was Kontist's tax calculator. Which is a multi-stage questionnaire that calculates your tax rate in Germany according to multiple variables.
Once the website was launched, Kontist saw a big improvement in their site speed and scored very well on those all-important Google Core Vitals, boosting SEO performance. Kontist new site has been live for 2 years now and is standing the test of time, enabling the team to update and edit content as the company and their product evolves.