Case Study
Boston Hypnosis
Boston Hypnosis went from an outdated WordPress site to an interactive experience to be proud of with engaging scroll and hover animations integrated with Prismic CMS.
View live site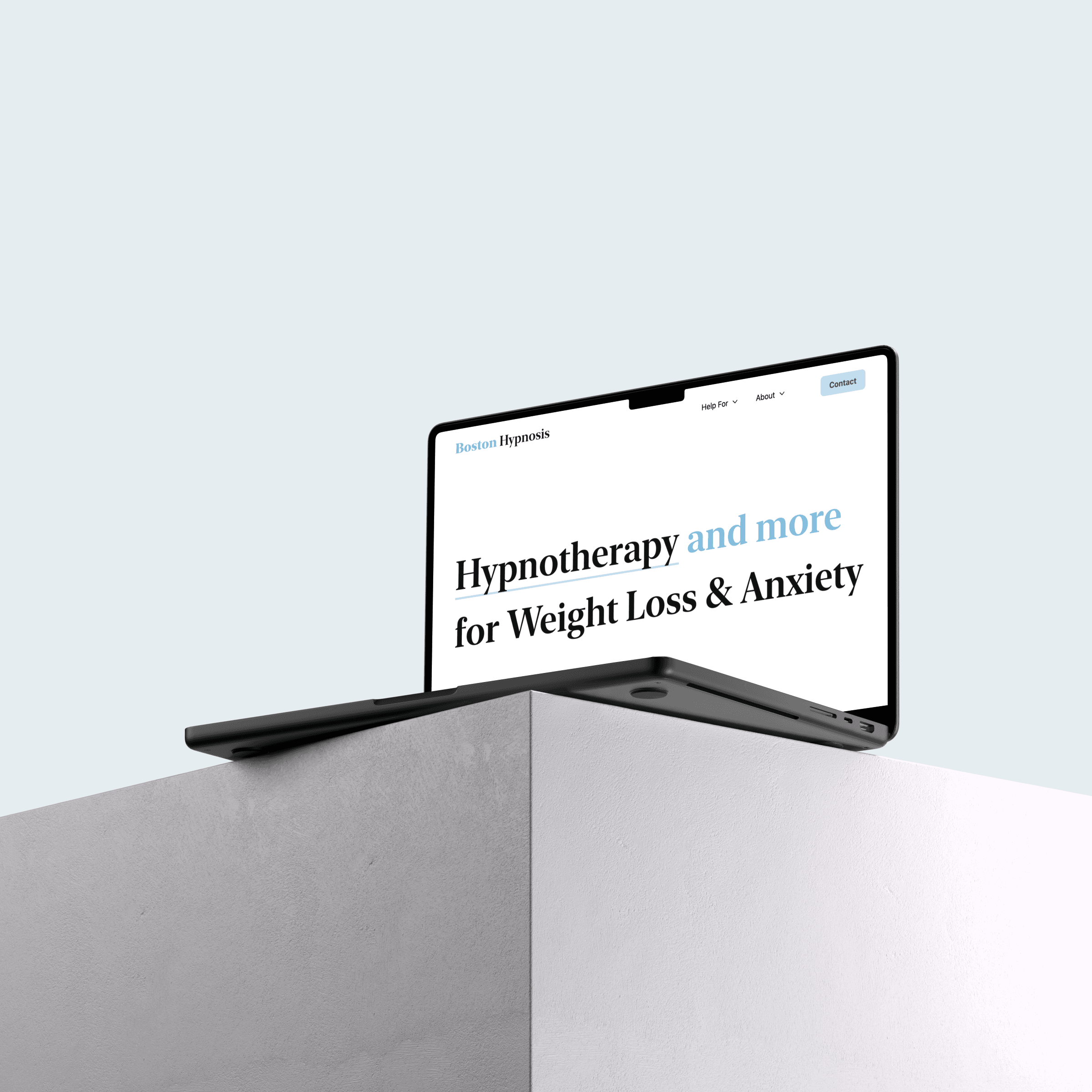 Boston Hypnosis is a hypnotherapy practice, specialising in hypnosis for weight loss, anxiety, phobias and more.
A WordPress website that was limiting the business
Boston Hypnosis was using WordPress for their previous website but found that the site was slow and the designs were becoming outdated. They knew it was time to refresh their online presence, so reached out to a designer for some updated website designs. 
As a small business, Boston Hypnosis wanted to keep the flexibility of WordPress which enabled them to edit content without needing a developer, but knew that the platform was holding them back. They instead decided to go with Prismic for their new content management system (CMS). This is how Boston Hypnosis came across Kris, a top Prismic implementation specialist.
An engaging user experience with social proof galore 
Boston Hypnosis wanted their new website to be modern and engaging, and importantly, highlight their glowing client testimonials. We took the project from the build stage, having had the designs provided and worked to bring the site to life with interactive scroll and hover animations. The result is a highly interactive website with distinct scrolling and hover effects which engage without distracting from valuable content. 
It was also key to the project that social proof was prominent and varied, this included Google / Yelp reviews, video testimonials and logos to build trust in Boston Hypnosis's offering. We also incorporated an FAQ section which could be added to any page to address common queries on any topic. 
We were able to take the site from designs to live within 6 weeks, enabling Boston Hypnosis to launch their new look to the world in lightening fast time.